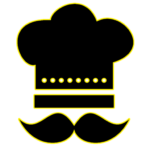 We at Pohewala, serve the taste of home at your doorstep. 
Catering the crux of Maharashtrian delight connecting Nagpur, Amravati & Delhi.
Created freshly from scratch! Bringing together ingredients from the local markets, we at Pohewala bring to you; the taste, the culture, the love Maharashtra has been living on from ages.
Pohewala- 'The Poha you know'!
The journey of entrepreneurship started around 6 years ago when Chahul(Co-owner, Pohewala) stepped into the industry with a hard goal to achieve success at any cost. His focus and efforts soon turned into results with his successful venture  Parkingwala.
With his experience in the business field, he always wanted to do something for the people, that would define bliss. And that's when Pohewala came into existence along with Pawan (Co-owners, Pohewala) who shared the same intention. The owners wanted to touch people's hearts through their entrepreneurial interests, and food was the way that made their dream into a reality. A dream with the aim to bring smiles on people's faces and satisfaction to their stomachs.
The idea behind the concept was always to provided nutritious food at reasonable costs. ''Food that could be served at any hour, Food that would relish the Indian palates, 
Food that would be ideal for all ages, 
Food that would be good for the stomach, 
Food that would be common, 
Food that could be served at an uncommon hour''.
Poha has always won the hearts of people in India. Each region has its own type, preference and toppings to go with it. The thinking behind Pohewala was to introduce this humble dish that is full of nutrition and easily fills up, at an odd hour of the day hence delivering 24 x 7,  bringing at your doorsteps through Swiggy, Zomato & Pohewala Own Delivery. 
Complimenting each order with a free bottle of water, we at Pohewala works around the 'customer satisfaction' only.
Pohewala with its authentic and traditional recipes has victoriously served numerous happy customers; backed with a hardworking team that this venture a success.